May. 21, 2020
Mona is high-tech enterprises focus on researching and development, producing and sales of drinking water equipment. The company runs well and grow rapidly every year.
Traditionally, before and after CNY holiday are the peak season for Mona. In 2020 the orders Mona got are more than before. However, the sudden outbreak of coVID-19 interrupted the company's normal production arrangement. No one knows when the workers can come back and when the production line can be run. In early February, under the unified initiative of the government, enterprises began to gradually resume work and production. But still meet a lot of difficulties.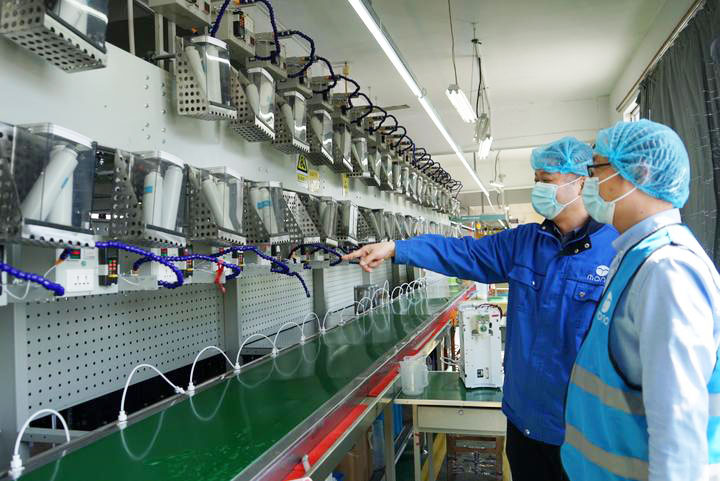 The biggest problem for Mona is the current capacity can't meet the needs of customer's order. In this situation, Mona decided to continue carry out his plan to add the second assembly line. When got the approval from government that can come back to work, Mona's engineer immediately back to work and work together with supplier. End of March, the new assembly line was set up and get the trial run. With the help of local government, the 80 new workers for the new assembly line was in place. The beginning of May, the new assembly was successfully get full run.
With the run of the new assembly line, Mona has the ability of production of 360,000 water purifiers per year!