May. 25, 2021
After 8 months of hard work by the R & D department, the new second generation of instant hot water purifier was successfully be put into market as planned. Smaller body, modern design, more convenient operation brings consumers a better drinking experience. Installation free design, as always convenient for various places to use; The instant heating system provides fresh hot water at different temperatures for making milk, coffee and tea. 4 in 1 filtration system continuously making the pure water, UV-LED sterilization system has a sterilization rate of 99.99% to ensure the safety of drinking water.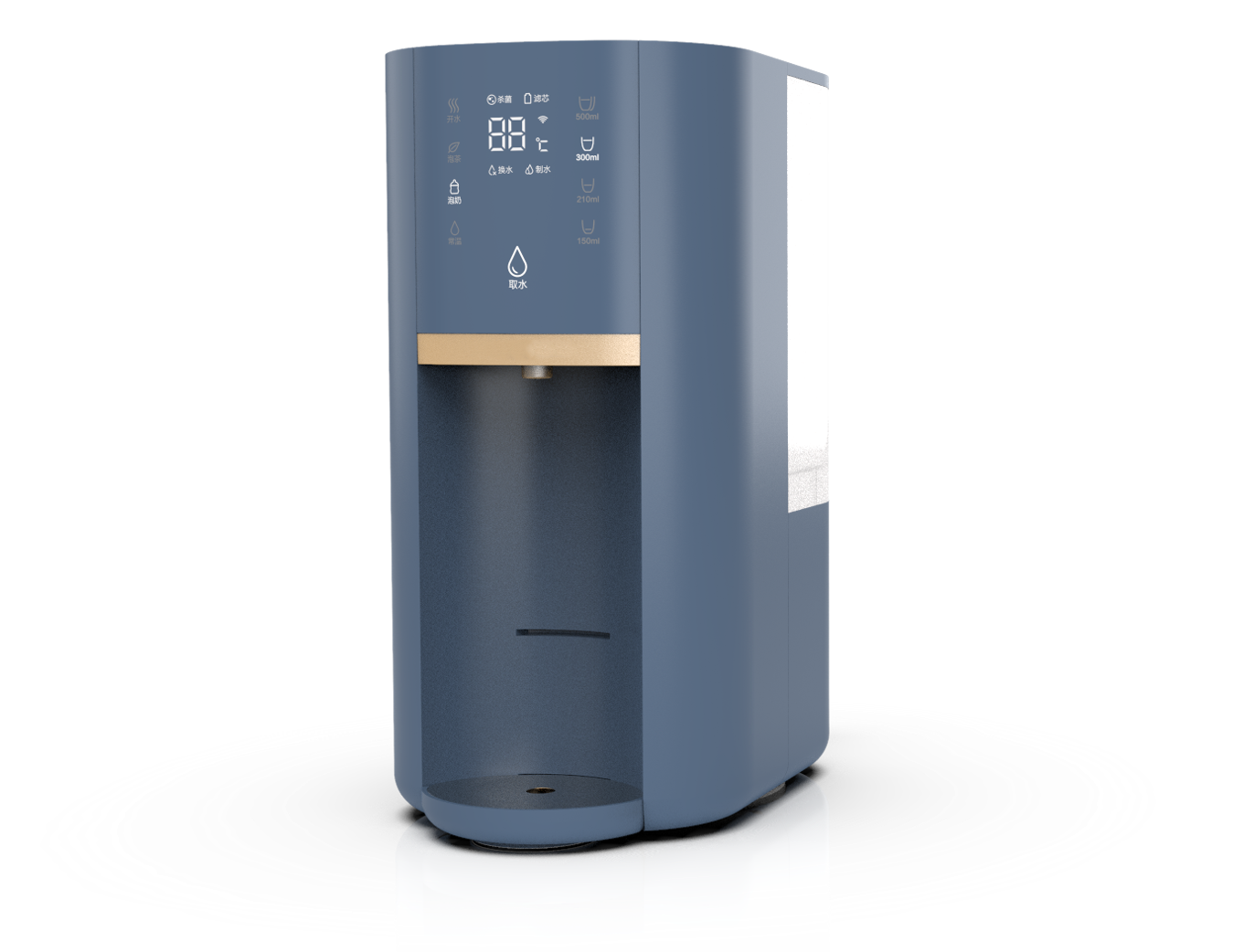 Fresh hot water on demand in 3 seconds
The piping hot water comes out within seconds, at the exact temperature you like. No more waiting.
4 precisely controlled temperatures for your selection
There are 4 temperatures: room temperature, 45 Celsius, 85 Celsius and 95 Celsius. No matter if it is baby formula, tea or coffee, now you can always prepare with ease.
RO filtration removes up to 99.999% of contaminants
Innovative 4-in-One RO filtration combines 4 stages of filtration in just 1 filter. It provides clean water by removing up to 99.999% of viruses and bacteria, up to 99.9% of soluble lead, pesticides, chlorine and chemicals. Long-life filtration lasts up to 1 year
UV-LED eliminates 99.9% of bacteria
The UV-LED built in the filtered water tank automatically operates every hour, eliminating 99.9%* bacteria to avoid secondary pollution.
Remind you of timely filter replacement
The system automatically memorizes how much water has been filtered and reminds you when to replace the filter, so you and your loved ones always enjoy clean water.
4 controlled volume and continuous flow
You can select 150ml, 210ml, 300ml ,500ml or continuous water flow to accommodate different needs.
Plug and operation; no installation required
No installation needed for the dispenser. With a slim design, you can put it anywhere at home or in your office.
Child lock to prevent mis-operation or burning
When the output water temperature is above 45 Celsius, the child lock will be automatically activated to prevent mis-operation or scalding.
No more re-boiled; less energy spent
Heat up just at the moment you dispense. No more extra energy to keep warm, or re-boil. Freshness for you, and energy-saving for the world.